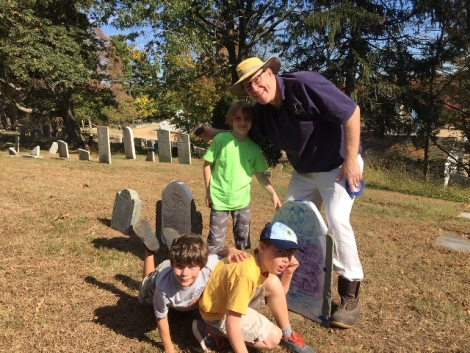 Cub Scout Pack 98, Fairfield, CT. Greenfield Hill Cemetery c 1740. The resting place to more Revolutionary War Veterans than ay other cemetery in the country. There are 104 grave sites.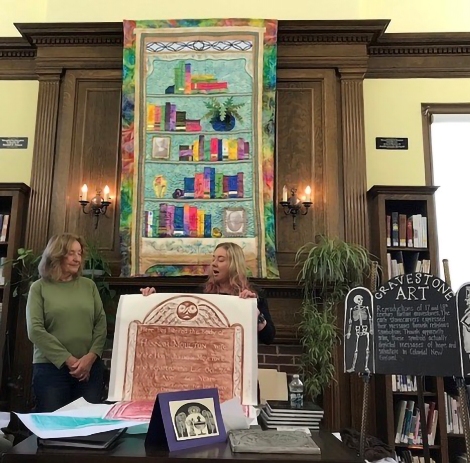 Gravestone lecture at the D. A. Hurd Library, North Berwick, Maine, with Paulette and Cassandra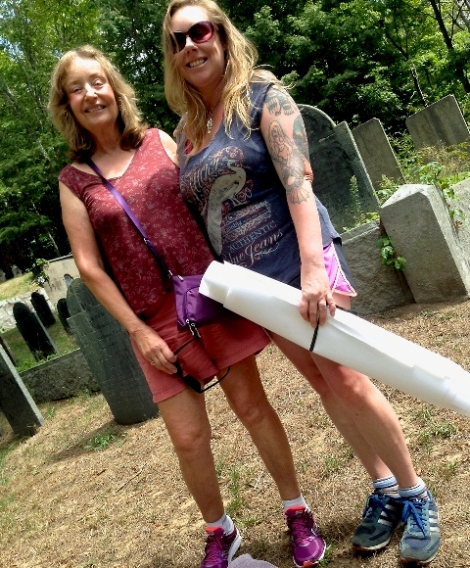 Paulette and Cassandra researching old gravestones in Ipswich, Massachusetts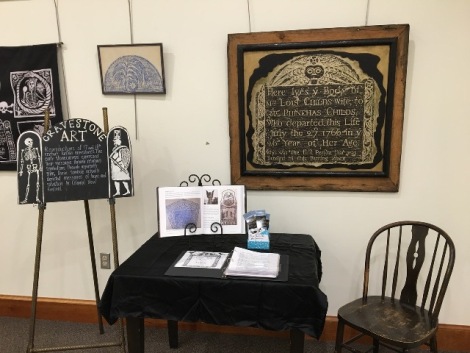 Gravestone Art Exhibit at the York Public Library, York, Maine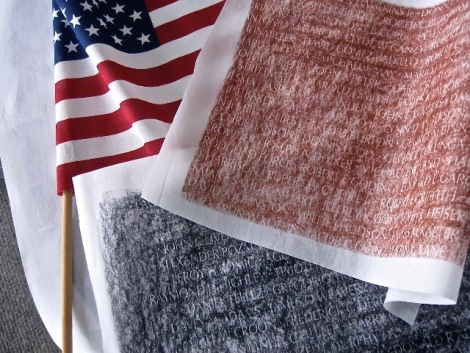 Rubbings from the traveling Vietnam Memorial Wall, Ft. Myers, Florida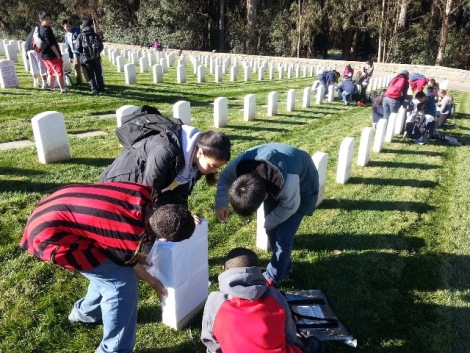 Students rubbing soldiers gravestones at the Presidio National Park, a former U.S. Army military fort on the northern tip of the San Francisco Peninsula.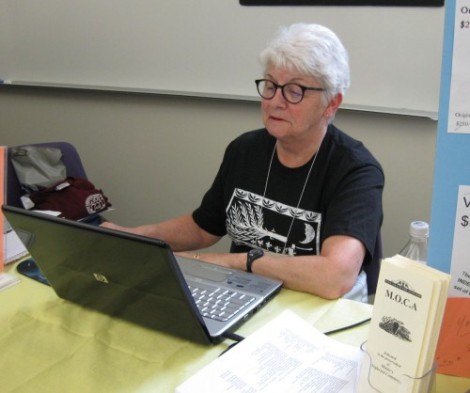 Jane Macomber, President of the Maine Old Cemetery Association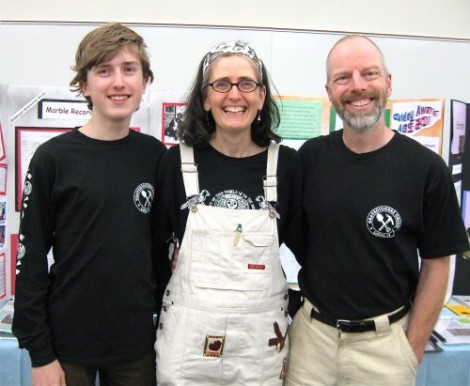 The Phil Wooldridge Family from Great Meadows, New Jersey - Jack, Lorna and Phil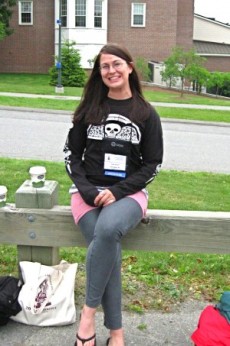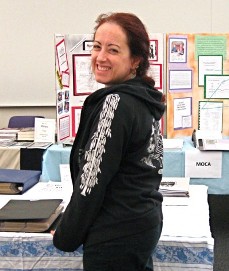 Other Conferees:
I just want you to know how great I think your products are! I am using them almost once a week for an 8 - 12 educational program. The teachers and students are in love with the program and activities especially the gravestone rubbings. It has allowed the students to connect to the past and poetry as the program is centered around the poem by Archibald MacLeish, "The Young Dead Soldiers." Thank you for keeping this ancient tradition alive and being the only supplier I will work with! Plus, the customer service you provide is the best.
Mary J. Maya
Heritage Program Education Specialist
Presidio Trust, San Francisco
I am just amazed at how wonderful your Ichabod shirt is! Great design both for the sleeves and the front, superb quality in terms of the density of the ink and cleanness of execution in the printing of the design, and the shirt is great in terms of the quality of cotton, comfortable fit, length, and it drapes nicely and evenly from the shoulders. And the turnaround time on the order was incredibly swift for a handmade business. For all that I got out of this, the price was more than fair compared to big mass-production companies of far lesser products. I am so glad that there are still cool businesses like yours in America doing distinctively wonderful things.
Sincerest regards,
Todd Bastin
Athens, Ohio
© Copyright Gravestone Artwear®. All Rights Reserved.